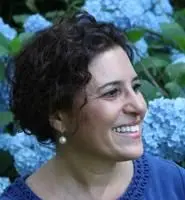 Dr. Caren E. Glickson concentrates on couples therapy, in particular intensive therapy for couples at an impasse or in crisis. She has conducted analytically-oriented therapy and psychoanalysis for individuals throughout her career. She added analytically-oriented psychotherapy groups in 1982, and supervision for group psychotherapists in 1985. She also offers short-term consultations - for individuals, couples, businesses or family groups - who seek assistance in evaluating choices among types of treatments and other resources.

Dr. Glickson is a graduate of Wellesley College (B.A., 1976) and of the Derner Institute at Adelphi University (Ph.D., 1980; Postdoctoral Certificate in Psychoanalysis, 1989). In 2012, she was Board Certified in Group Psychotherapy by the American Board of Professional Psychology (ABPP). She is a founding member of the National Registry of Certified Group Psychotherapists.
Dr. Glickson is licensed in Connecticut, Florida and New York. She has offices in Norwalk, Connecticut, New York City and Miami Beach, Florida. Her principal contact telephone number for all offices is (203) 323-4600 . You may also contact her using the e-mail address shown below.
Connecticut License #000949 (1982)
New York License #007106 (1982)
Florida Licence #8101 (2010)